BIRDING THE STRAIT: Birding in Spain and Morocco
Birding The Strait is a Travel Agency based in Tarifa, Andalucia. We are specialized in organizing tours for birding in Spain and Morocco, two countries with outstanding scenery and biodiversity. We arrange both scheduled and tailor-made tours for private groups and international tour operators.
In addition to our tours, we offer birding day trips from Tarifa. With us you will find spectacular numbers of birds, all year-round raptor migration and superb birding hotspots.
If you are passionate about birdwatching, wether you are a beginner, advanced or a pro birder, you can join our bird guides for a phenomenal Nature Experience!
---
COVID-19 SAFETY PROTOCOL
After the lockdown period, we have restarted our birding and wildlife photography trips in Andalusia. We have implemented a safety protocol based on WHO standards, which is accredited and subject to external compliance control by the Andalucian Government.
Learn what we are doing for your safety
BIRDING DAY TRIPS from TARIFA
If you are visiting Tarifa, the Strait of Gibraltar or the province of Cadiz, consider joining Birding The Strait on a private birding and nature tour that fits your schedule and interests. Explore the rolling hills, beautiful ridges and extensive farmland and learn about the wildlife, flora and history of the region with one of our knowledgeable local guides. This is a fantastic way to do a half day or a full day trip, either on your own or with your family.
Birding in Tarifa
BIRDING TOURS IN SPAIN
Check out our birdwatching tours in Spain, one of the most popular birding destinations in the world, offering the perfect combination of Nature, Culture and History!
Explore our Tours for Birding in Spain
PRIVATE TOURS: Birding and Wildlife Photography Trips for every level
Are you looking for an easy birding trip for nature enthusiasts or beginner birdwatchers?
Do you have an extensive knowledge on the regional birds and need to find some difficult species?
Are you more interested on taking great pictures of the birds and wildlife than getting a big list of species?
For the Best Birding in Spain
Tailor-made birding trips and Nature travel

Wildlife photography opportunities
Superb birdwatching and wildlife viewing opportunities

Small groups for a personalized experience
Passionate and knowledgable guides

Conservation-minded travel
Detailed-oriented customer care

Greatly rewarding travel experience
What customers say about Birding The Strait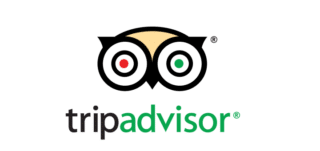 "This is the third time my wife and I participated on an excursion with Birding The Strait! Both guides are a true delight and did everything in their power to organize the trips according to our wishes! These tours have been unforgettable highlights and being enthusiastic ornithologists ourselves, we are looking forward to our next chance to discover the Spanish birds in the province of Cadiz with Birding The Strait!"
PS - Zurich, Switzerland
"I can thoroughly recommend Birding the Strait. A friendly and highly professional company. Javi was very efficient in making the arrangements and we had two excellent days of migration and other birdwatching with Yeray. He is highly knowledgeable with excellent id skills, clearly imparted to the clients. He has a flexible and pleasant attitude, matching well to our requirements. His local knowledge, contacts and guiding greatly enhanced our experience of the area."
HM - Woking, UK
"We have been out with Javier 3 times now and each trip has been Fantastic. Each time he has found all the birds that we wanted to see including Common Bulbul, Rüppell's Vulture, Little Swift, lots of Common Cranes, Red Necked Nightjar, Lesser and Greater Spotted Eagle, etc. Javier's raptor identification skills are second to none and you could not find anyone better to teach you. Javier has worked very hard to ensure we enjoyed our times with him."
JK - Slough, UK
"Yeray guided our small group for a week, picking us up in Extremadura, birding our way down to Tarifa, and then birding around the Strait. What a great experience! He knows where to go -the obscure places as well as the famous ones- he certainly knows the birds, he took us to great places to eat, and it's easy and fun to spend time with him. He's also an excellent bird photographer, and helped me improve my photography. If you want to bird this region, you can stop clicking around and be confident that you'll have a great experience."
PH - Menlo Park, US
"We had been advised that Javi Elorriaga "knew his stuff", but that turned out to be something of an understatement. Javi provided us with an outstanding day, showing us special places and wildlife. His enthusiasm for preserving the natural habitats of the area is infectious."
CB - London, UK