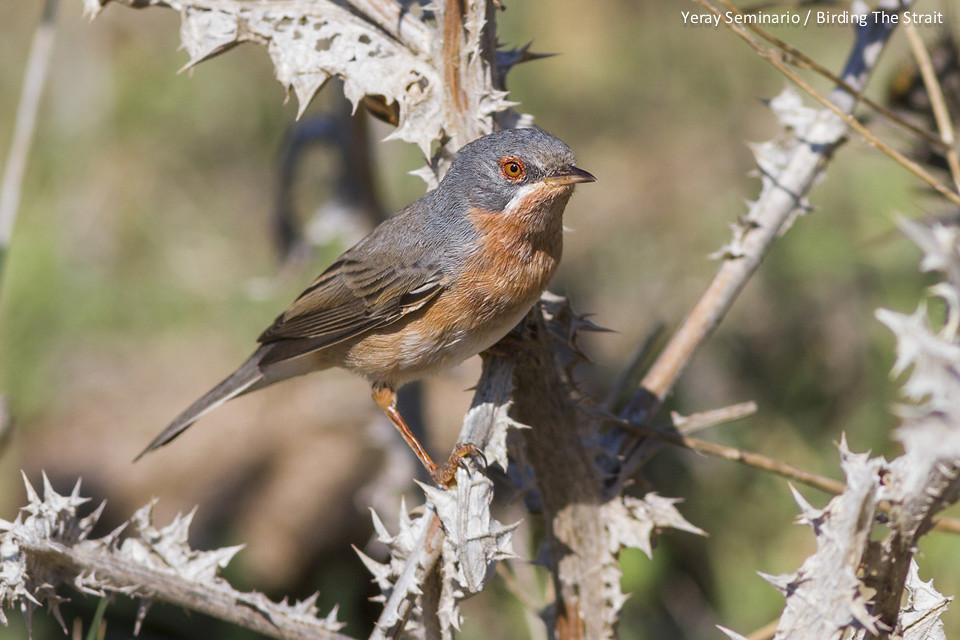 October is one of the most rewarding months for birding in Tarifa and the Strait of Gibraltar. The weather is still warm, but after the first rains, temperatures cool down and the fields start to show a green mantle that will last until the end of June.
Migration is still going, of course. In a lesser scale when it comes to raptors, but holding good numbers of most of the species. It's reasonably easy to see Egyptian Vulture, Short-toed and Booted Eagle, Black Kite and Montagu's Harrier, for instance. Overwintering species like the Hen Harrier and the Common Crane have arrived and are easy to see in La Janda.
This is also the beginning of the high season for Seawatching, with thousands of Scopoli's Shearwater passing to the Atlantic, and the spectacular and relatively unknown migration of the Eurasian Griffon.
Passerines are passing in large numbers, with finches and sparrows being plentiful, flying overhead at all times. Migrating and resident warblers are also abundant, and is still possible to see Sylvia warblers, like the Western Subalpine Warbler shown in the picture at the beginning of this post, that was photographed today.
What about rare birds for the region? Well, October is probably the best month to find rarities. In addition to the now resident population of Common Bulbul in Tarifa and the regular Rüppell's Vulture, this is the best time to see Lesser Spotted Eagle, Pallid Harrier, Lesser Crested Tern (up to 10 birds were seen in Los Lances this week!) and Citrine Wagtail, to name a few.
When it comes to decide what month of the year is best to visit The Strait, October is certainly in the top three!