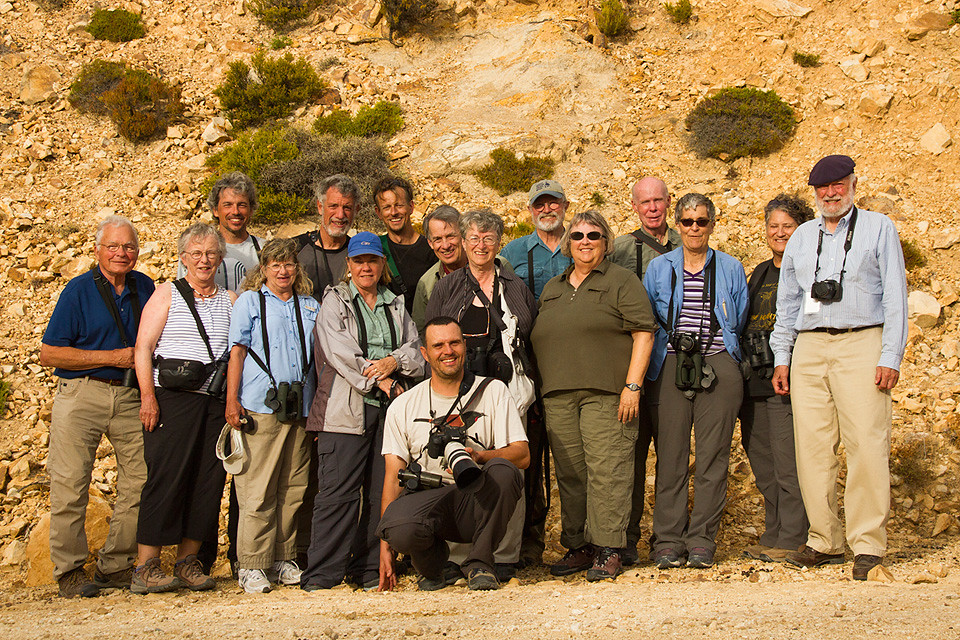 The Audubon Society of North America is one of the oldest non-profit environmental organizations in the world. Audubon's mission is to conserve and restore natural ecosystems, focusing on birds, other wildlife and their habitats for the benefit of humanity and earth's biological diversity.
Last September, a group from Audubon Portland Society visited Andalusia during their first birding tour to Spain. We had the great opportunity to show them some of our favorite spots of the Strait of Gibraltar and areas nearby, and had a very special time with them.
Some of the most interesting birds were the Black Stork, Black-winged Kite, Bonelli's Eagle and the Red-necked Nightjar at La Janda, for instance. We were also very lucky with the Common Bulbul in Tarifa, as it stood for us for several minutes in the open, for all the group to see it through the scope! Another big favorite species for the group were the critically endangered Northern Bald Ibis and the common, but equally charming, Little Owl.
During our second day with the group, we partly focused to see how some of the migratory raptors would struggle in order to remain safe from the strong winds, being able to get some great views of roosting flocks of Egyptian Vulture and Short-toed Eagle.
We would like to thank the group for their kindness and Ángel, the driver, for his friendliness. We also would like to thank Dan Van Den Broek and Stefan Schlick, who have traveled all around the world leading Audubon Portland Society tours, for trusting us to organize their trip in the Strait of Gibraltar and guide for them during their stay in Tarifa. Special thanks to Stephen Daly, who made this trip possible putting us in contact.
Audubon Portland, we hope we can meet again soon!